Ellie Awcock is an illustrator, designer, storyteller & collector of objects based in North London.

She graduated from Camberwell College of Arts in 2020, with a first-class honors degree in Illustration.

Her work is a playful approach to documenting and understanding the strange world we live in, often working across a wide range of mediums.
Please get in touch for commissions, projects or just to say hello!
ellie.awcock@gmail.com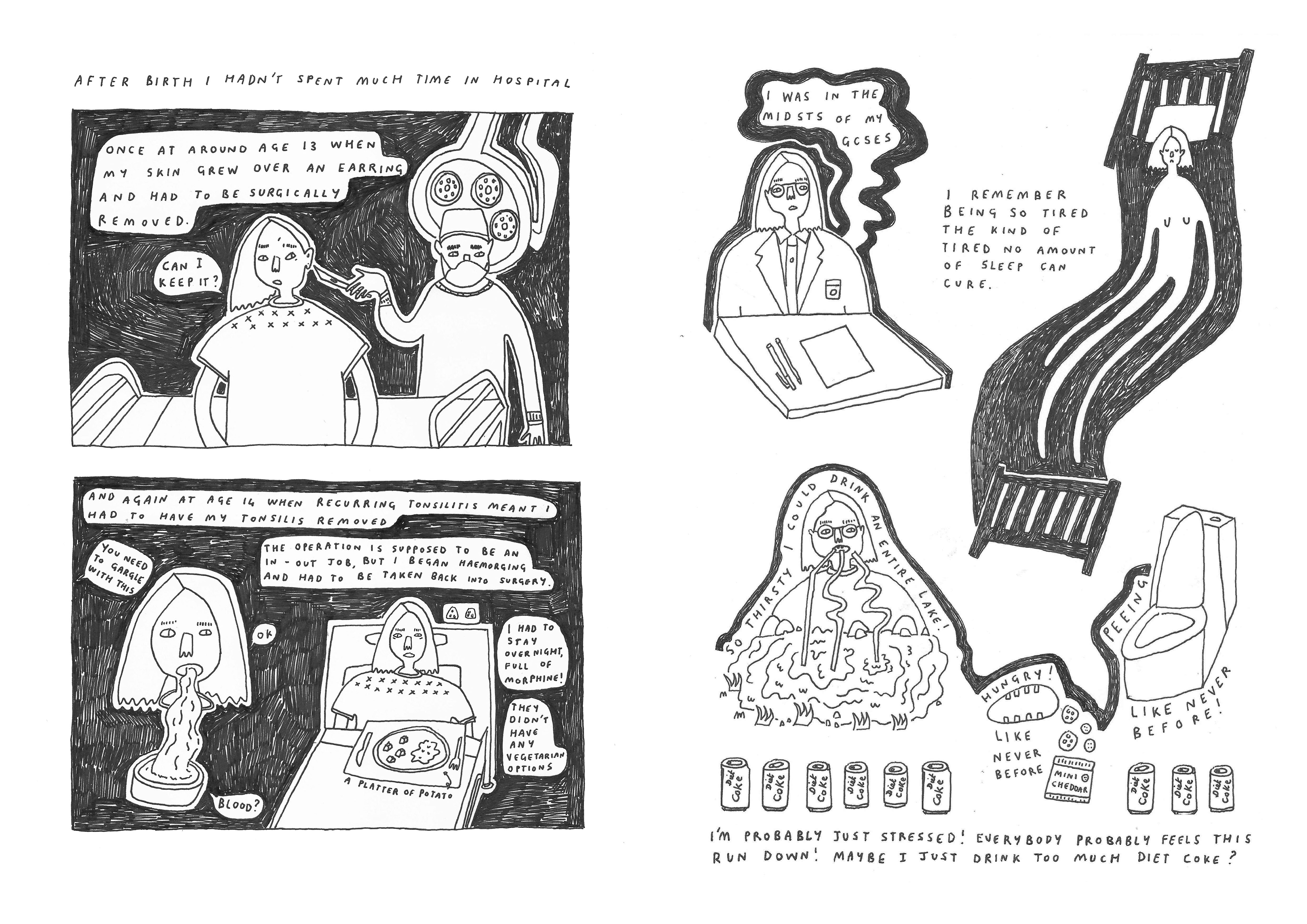 Getting From A to D:
I was diagnosed with type 1 diabetes at the ripe old age of 16, a strange age to have such responsibility thrust upon you!

Almost all of the work I make is informed by living with chronic illness, a combination of "write what you know", needing an outlet to process and wanting to educate, make others feel less alone and to make them laugh.

Getting From A to D is an ongoing project, diabetes is ever present. But chapter 1 (seen here) is the tale of my diagnosis. To read in its true zine form click here or contact me to buy a copy!